That moment when you realize that the developers on the NHL app never expected a team to have a points percentage of less than 10% and sanitized the leading 0
I'm sure the Yotes would appreciate a .620 points percentage 🤣
Hugo and Luna have embraced the second intermission as an opportunity to snuggle each other instead of me.
Luna demonstrates a fundamental lack of understanding about the excitement of playoff hockey overtime by falling asleep.

Watching the Penguins 🐧 vs Islanders 🎣 playoff game and Luna can't bring herself to watch the penalty kill.

The 2021 NHL playoffs start today so I filled out the bracket challenge. Couldn't help but hope for a 🌸 vs 🐧 matchup in the finals!

After watching the Red Penguins Documentary about the NHL's brief foray into Russia in the 90's I ended up on an eBay adventure to acquire this beauty.

Just received my new office decoration this morning compliments of @IneffectiveMath's HockeyViz

It is also important that my tree has a Zamboni on it.

Choosing to not go play hockey tonight hours before the rink is closed for a few weeks is probably one of the toughest calls I have had to make in 2020.
At the same time, staying home was also a real easy choice.
It is a puzzling feeling to not be rooting against Philly for once.
The sooner this election is over and the NHL returns, the sooner balance will be restored 🏒🐧
Tonight is the first time since March that I get to play hockey.
My skates aren't sharpened and this is the longest one been off the ice in 15 years.
At least I have freshly taped sticks. Looking good is 90% of being good… right?

Now that the play in round is finished and the first round starts tonight I have filled out the annual NHL.com playoff bracket.
I have once again fallen for my personal biases and picked the Golden Knights as the champs.

It's a big day! Late July is usually a dark time for hockey and I'm more than a bit excited that the NHL has managed to demonstrate some competence in their return to play.

In honour of @grantisagrant, three years ago today Chris Kunitz broke the Ottawa Senators franchise.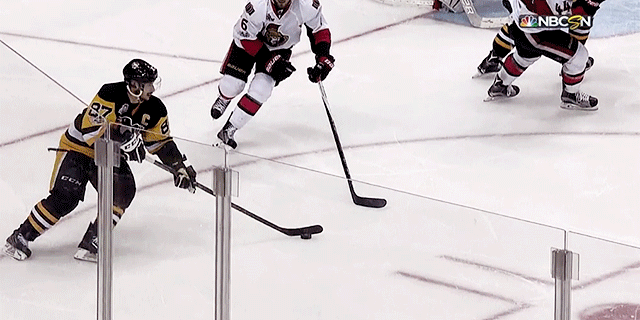 Today featured a very different morning routine. Usually I watch highlights and read recaps of Hockey games from last night.
Picked up a case of beer tonight that was branded for "Hockey Parents". I was not disappointed by the branded Puck inside.

Rural Hockey rinks really have the most welcoming signs

The way the NHL has spread games out over Saturday's this season is great! Makes it really easy to enjoy a lazy Saturday.