Today, the 306th day of March 2020, we celebrate the end of this tire fire of a year.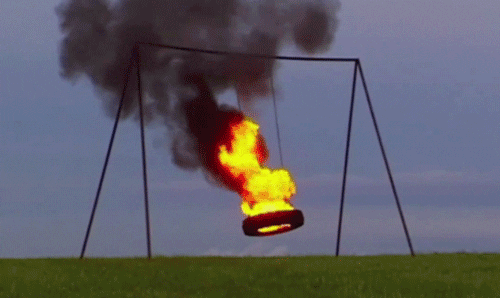 I definitely did not have "updating the firmware for my air fryer" on my 2020 list.

This morning I uttered their favourite line
"Who wants to go to the store?"
And both dogs sprinted over in the hopes of getting a treat.
(Hugo ended up standing on his hind legs and toppling a basket of treats from a shelf 🤦🏻‍♂️)

Even as an adult Christmas Eve makes me excited and it is super difficult to fall asleep

Started my holiday vacation by waking up this morning to find these two snuggling each other

Did my first Fitness+ rowing workout tonight. I loved the combo of technique coaching, physical motivation, and a touch of general life motivation.
It's early but this feels like it may be a fixture for me.

Change of pace tonight and I'm getting couch cuddles from the cat.

And lastly, my low key favourite Christmas ornament of all time that has been with me since I was a child.
Ghost! 👻

It is also important that my tree has a Zamboni on it.

Some Star Wars ornaments that are hidden on my Christmas tree

Tonight we trimmed the tree so it feels like Christmas finally.

I came across this tweet about the late 90s/early 00s design aesthetic and it resonated deeply with me and reminded me that I imported this PS4 controller because I loved it so much.

Technology peaked at this aesthetic.




Source: Danny Sweeney via Twitter
Luna and Hugo teamed up to pass serious judgement on poor Downward Dog form.

The sun painted a pretty scene on the clouds before it disappeared